About Pelham







Artist's Statement



My paintings reflect the way nature is forced to adapt to the encroachment of humans. What are the consequences that we each face as a result? Nature must react, intervene, and retaliate where humans have infiltrated the landscapes we share.
My painting influence comes from the surrealist movement and classical painting. Having mostly lived near the California coast and vacationed to coastal areas, I find comfort in the calm it brings. As I paint, I think about the transitory aspects of these environments. The constantly evolving landscapes, the abundance of textures, and light's reflection inspire me. My pieces capture instances in nature as these aspects fade or transform.
I invite the viewer to experience and to question the realities of co-existence and adaptation.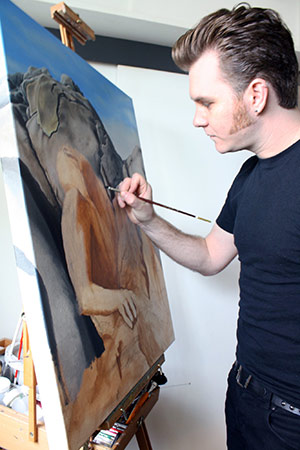 Artist's Studio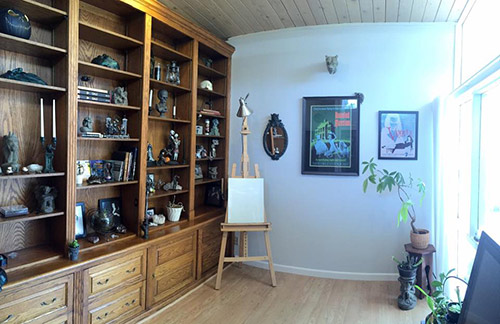 Exhibitions
2021
Solo Exhibit: "Existence Imbalanced", Golden Moon Gallery, San Mateo, CA Currently on display through spring 2022

2020
Second Annual Maxis Employee Art Show,
Electronic Arts
, Redwood Shores
, CA
2019
Maxis Employee Art Show,
Electronic Arts
, Redwood Shores
, CA
2018
Original Art on display,
Golden Moon Gallery
,
San Mateo, CA
2017 Artists' Holiday Open Studios, Dec 2nd and 3rd, Aili Ice Designs, Redwood City
2017 Pelham Houchin III & Maeve Croghan Artist Reception, June 22nd, Aili Ice Designs, Redwood City
2016 Solo Exhibit and Reception: "Foundations Reimagined", May 22nd, Bamboo Hair + Body, Half Moon Bay, CA
2015 Amalgamate, The Shop at Flywheel Press, San Mateo, CA
2013 Holiday Bizarre, The Shop at Flywheel Press, San Mateo, CA
2013 Community, The Shop at Flywheel Press, San Mateo, CA
2011 Solo Exhibit at Palm Ave Pop-Up Art Shop, Pierson Modern, San Mateo, CA
2008 Electronic Arts Employee Art Exhibit, Electronic Arts, Redwood Shores, CA
1999 Pescadero Arts & Fun Festival Art Show, Pescadero IDES Hall, Pescadero, CA